An exercise to shift your mindset to be the best version of You!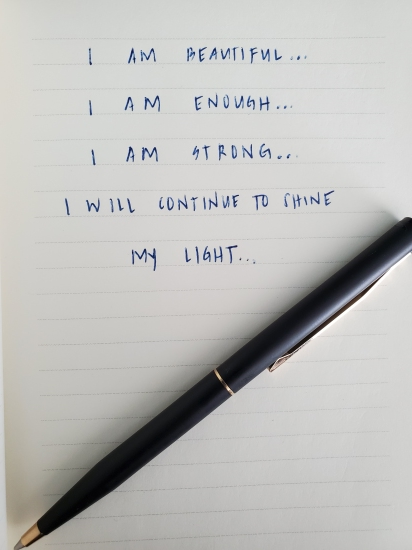 🍎 FOOD FOR THOUGHT… 

Sit with yourself for a moment,

at least just 10 seconds,

to intentionally think about how you want your week to go… 

Why is this important? 

Your thoughts dictate your actions.  

THOUGHT + INTENTION = THOUGHTENTIONAL 

THOUGHTENTIONAL LEADS TO –> AUTHENTIC MANIFEST-ACTION

(I give props to my Mentor Jennifer Kem for this word. Powerful!) 

Here are 3 ways you can brainstorm to create your self-affirmations.  

(Remember each statement starts with, "I am…") 

1. Who are you at your core?  

There is no question that you already have this attribute.  

2. What is one positive attribute that is a little shy to come out? 

This is an attribute you know is true within yourself, but cannot fully acknowledge around others. 

3. What is one attribute that you envision yourself to be in the future? 

Bring this vision to the present time.   

Makes sense? 
I believe in you. 
You got this!